Holly, Jolly Plumbing Folly
Christmas is almost here.  Your tree is up, your presents are all wrapped, and you're already roasting that turducken even though they're so 1986.  Your family is gathered around the tree, just breaking into the second chorus of "Holly, Jolly Christmas" when it happens: pipes burst, water consumes the house and before you know it Granny Davis is yelling "Hop on! I'll get us out of here!" as she motor-floats by on the half roasted turducken that she has, for some reason, named Tim.
Welp, that probably won't happen.  But Christmas plumbing emergencies happen all the time.  That's why this week we are going to take a step by step walkthrough on how to prevent plumbing emergencies this holiday season.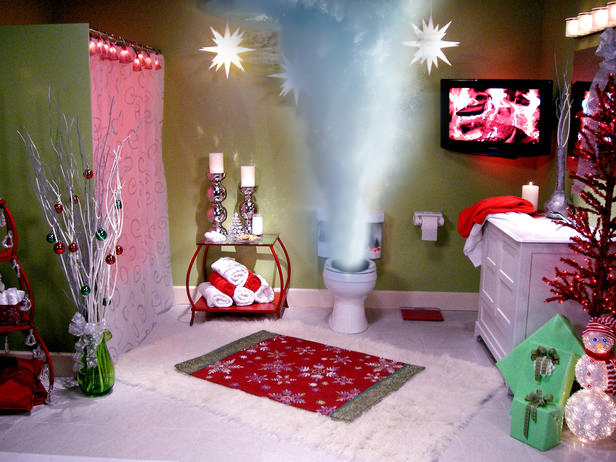 Clear Your Disposal
Now, not everyone has a garbage disposal and, if we were having a convo about this, I could ask you–but as this is the world wide web blogosphere, I have no idea who I'm talking and thus must cover all my bases.  So, if you have one, send two cups of ice cubes and one cup of rock salt down into the disposal to clear up some of that sludge that has built up.
Prep For Guests
Perform some basic plumbing maintenance on all taps, toilets and showers that will be used over the holidays.  Here's a quick 3-step process: inspect your toilet/area for leaks, check that the water shut-off valve works smoothly, and ensure that the fill valve is working properly.  As well, not everyone knows that the toilet is not a trash can.  Give them a friendly reminder or, if that doesn't work, having a nice screening of this video from the Niagara Region:
Safeguard Your Pipes
Frozen and burst pipes are not a cheap fix, that's why it's always important to be preventative when it comes to plumbing issues.  You can start by safeguarding your pipes for winter, check out our seasonal tips post here.  Additionally, insulate your pipes, check your radiators and make sure to keep the heat on, even if you're away.  Picking up a smart thermostat like Ecobee or Nest could definitely help you out with this situation.
Space Out Those Showers
Do holiday mornings seem like never-ending showers?  Ask your family and guests to spread out their showers by 10 to 15 minutes.  Not only will the hot water have a chance to recharge, your drains will clear as well.  Everyone wins, YAY!
That's all for this week, and from here at Go Green Plumbing, we wish you all the best this Christmas season.  If you have any questions about preventing plumbing emergencies, please do not hesitate to call us at 289-244-9843.  At Go Green Plumbing, we are always happy to help.



More Posts You May Find Interesting