7 Ways To Refresh Your Bathroom on a Budget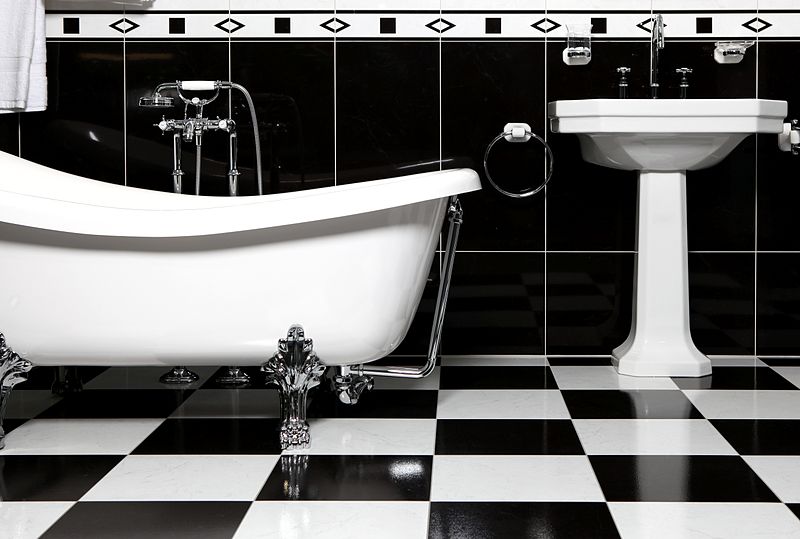 Are you ever in your bathroom thinking, "Welp, that's a piece of crap!"  If so, it's time to flush the toilet and read this blog.  Get prepared for a crazy journey where your mind will be blown and you will come out a smarter, more efficient and fantastic human being.  Or maybe you'll just find a few ways to fix up your throne room without dropping so much green.
Coordinate Accents
If your mirror speaks back to you with a highly polished french accent, then speak accordingly and give a bisou to your baleine and your bathroom will feel like a Parisian castle.  Nope.  But you could match some décor pieces together, such as mirrors and outlet covers.  That might make it look the opposite of what the french call, "Les incompétente."
Hang Up A Cabinet
Does your bathroom look like aisle 6 of Rexall?  There's no need to have every toiletry visible, be real boi, they're not décor pieces!  Hang up a cabinet to save floor space and conceal those eye soars.  Your cat will thank you.
Fix Up A Vintage Vanity
Feeling crafty?  Find and repurpose and old school vanity.  Let me tell you how good you should feel for doing this.  Kinda good.  We go through enough disposable items in our lifetime, especially in a bathroom, why not repurpose something that has been sitting in the basement for years?  Extend the life of your furniture, and you will extend the life of your soul.  True story–I read it in a blog once.
Toss Some Battery-Powered Candles Into The Mix For a Bougie Soirée
Bougie soirée literally means candle evening.  But metaphorically, it means your bathroom will turn into an oasis of bliss that will wisp you away into another time.  And I say battery-powered so that while you're in that bliss, your hair doesn't catch on fire.  Because we all know that fiery hair strangely ruins relaxation.  Maybe the two will be able to get along one day.  We can only hope.
Paint An Accent Wall
Choose a nice soothing colour to accent a whole wall.  You will find yourself just staring at this wall because it's so majestic.  In fact, you'll notice that you've stopped bringing your phone into the bathroom with you because you remember, "Yeah, but I have that awesome accent wall."
Plants!
Plant some plants in a planter!  Seriously though.  Adding some life and a pop of green will boost your bathroom's rating by 10 points to Gryffindor.  Plus, when you need to water them, you have water right at your fingertips.  Plants and bathrooms were a match made in porcelain heaven.
Paint The Floor
If you have a tile floor, please don't paint your tile floor and then blame me.  This last one is if you have some nice old wooden floors in the bathroom.  Use some glossy porch paint and you'll be on your way to a bathroom cooler than the one in The Shining.  And that's saying something.
If this isn't inspiration enough, here's some famous bathroom layouts to get that bathroom brain going, courtesy of soakology.co.uk:

If you have any questions or just want to chat about why there was baloney on the bathroom floor, be sure to call or text us at 289-244-9843, because at Go Green Plumbing, we are always happy to help.



More Posts You May Find Interesting